About The Knowledge Group:
For over 10 years, The Knowledge Group has produced thousands of best in class educational webcasts for a variety of industries and professions including legal (CLE), tax, accounting, finance (CPE), human resources (SHRM), risk/compliance, and many others. Our speakers are among the most highly recognized thought leads from the most respected and widely recognized global firms. Join a Knowledge Group webcast and be among the best thought leaders in your industry.
The Knowledge Group offers:
Over 500+ webcasts annually
Over 2,000 hours of On-Demand Webcasts in multiple disciplines and industries
Partners with 2,500+ though leaders and experts, sharing their expertise during live and recorded webcasts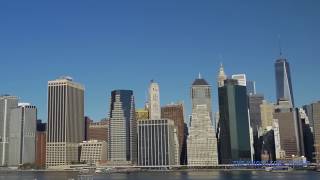 Professional Credit:
The Knowledge Group offers professional credit in a variety of industries including the following:
| | |
| --- | --- |
| | Continuing Legal Education (CLE) |
| | Continuing Professional Education (CPE) for accountants and finance executives |
| | Continuing Professional Development (CPD) for human resources professionals, Certified by The Society for Human Resources Management (SHRM) |
| | Continuing Privacy Education (CPE) Certified by The International Association of Privacy Professionals. |
About The Knowledge Group Staff:
Since its inception, The Knowledge Group has grown into a well-versed and resourceful team of highly skilled and trained conference producers. Thanks to this ever-growing team working diligently behind the scenes, a webcast from The Knowledge Group will always provide the information you need to know presented by well-known and experienced professionals and thought leaders.
About The Founder:
TOM LAPOINTE
Publisher, Executive Director at The Knowledge Group
Tom LaPointe began his career in the seminar business over 20 years ago. He has led sales and marketing functions for a number of global firms. In addition to his corporate experience, Tom is a serial entrepreneur having started and run three successful companies. Tom founded The Knowledge Group CLE CPE Webcasts in November 2006 and currently serves as its Executive Director and Publisher where his main role is to spearhead several strategic growth initiatives.